About Wordes, Wilshin & Conner LLP
We are a small firm dedicated to servicing the needs of our business clients with experience, professionalism and an eye toward cost effective solutions.
Richard Spence Wordes
Rich represents clients in matters relating to the ownership, leasing and management of retail, office and industrial properties. Rich takes pride in giving diligent attention to your requirements to get deals done in a timely, cost-effective manner so that your properties generate the most revenue possible. When getting things done on time is critical, count of Rich to do the job.
Rich received his undergraduate degree from UCLA in 1972 and his law degree from Southwestern University School of Law in 1975. He has been a speaker and participant in programs of the International Council of Shopping Centers, the Building Owners and Managers Association, the Institute of Real Estate Management and the California Restaurant Association.
Frank A. Conner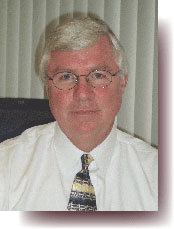 Frank graduated from law school and passed the California Bar Examination in 1979 and subsequently became an associate and then a partner in the Newport Beach office of Buchalter Nemer, then a large California business law firm. Frank was the head of the litigation section of the Newport Beach office of Buchalter Nemer. In 1989, Frank joined Wordes, Wilshin & Conner LLP.
Frank has broad experience in business litigation and has handled hundreds of litigated matters including matters in both Federal and State Courts both in Southern and Northern California. Frank has both jury and non-jury trials and has completed close to a hundred trials over his career.
Subject Matter
Employment law representing employers in wage and hour disputes, sexual harassment, contract disputes, wrongful termination and general employment compliance.
Contract disputes, including warranty disputes in the yacht building industry, representing yacht manufactures and sellers.
Partnership and corporate disputes between partners and shareholders, including minority partner and/or minority shareholder rights enforcement.
Real estate disputes, especially concerning commercial/industrial lease relationships, including commercial unlawful detainer and lease disputes involving failure to repair and/or maintain commercial/industrial properties.
Industries
Industrial Real Estate
Yacht Building
Medical Practices
Aircraft Parts Distribution
Manufacturing
Banking
Real Estate Development
Franchising